New Residence in Bamberg
Please note
Due to extensive restoration work the Prince-Bishop's Apartments / Queen Amalie of Greece's rooms are closed to the public until autuum 2020.
We apologize for any inconveniences.

Prince-Bishop's Apartments / Queen Amalie of Greece's rooms
(Rooms 15-27)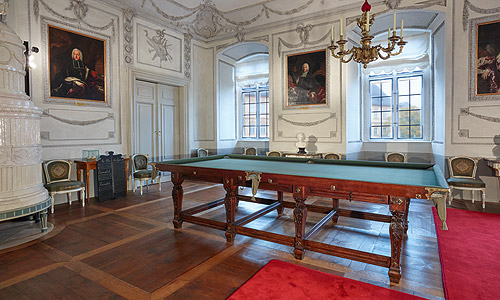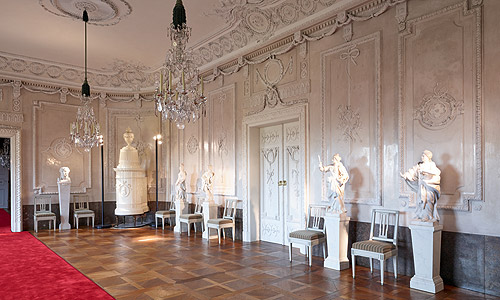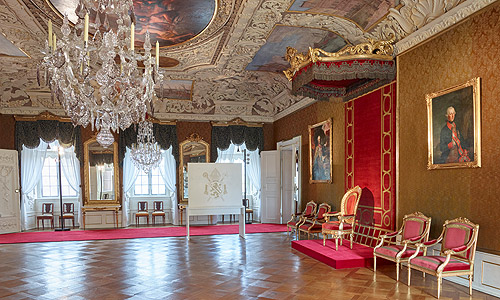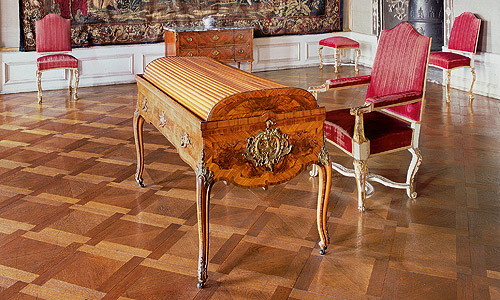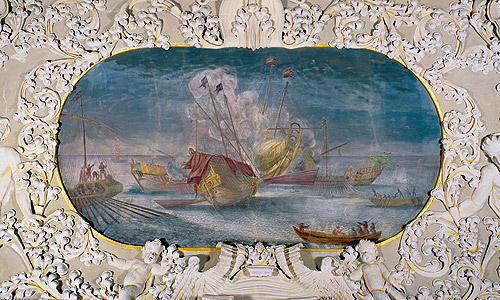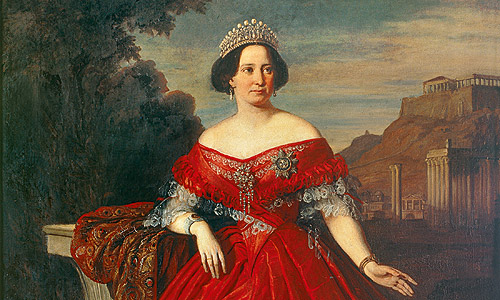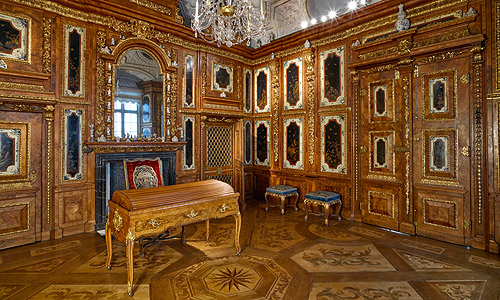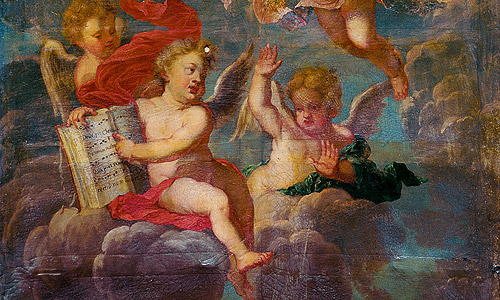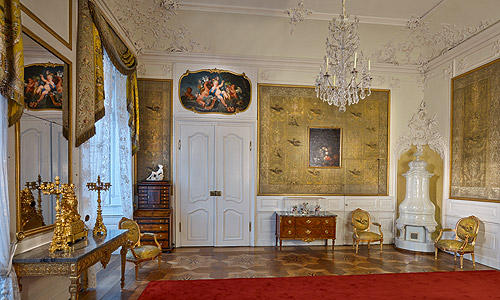 This suite of rooms on the first upper floor was furnished immediately after completion of the two Baroque façade wings as the permanent apartment of Prince-Bishop Franz von Schönborn (from 1703). His successors also lived in this apartment. This explains some of the changes made in the original Late-Baroque furnishing under Prince-Bishop Friedrich Carl von Schönborn (1729-1746).
Unlike the »Elector's Apartments« with their relatively uniform Late-Baroque style, this suite of rooms combines various types of decoration to form a richly contrasting ensemble that represents the entire style spectrum of the 18th century – from the heavy, Late-Baroque stucco-work ceilings of Johann Jakob Vogel to the playful, charming Régence decoration of the Second Antechamber and the mature Rococo forms of the »Yellow Salon« and culminating in the elegant Neoclassical stucco-work of Materno Bossi in the »White Hall« and the 19th-century furnishings in the dressing-room and bedroom.
The last prince-bishop of Bamberg, Christoph Franz von Buseck, died in this suite of rooms on 30 September 1805. In the 19th century Duke Wilhelm in Bayern lived here until 1837, followed by King Max II as crown prince (1843-1845), Queen Amalie of Greece who lived here after Otto's abdication from 1862 to 1875 and finally Crown Prince Rupprecht (1900-1903).
| top |