New Residence in Bamberg
Emperor's Apartment (Rooms 10-14a)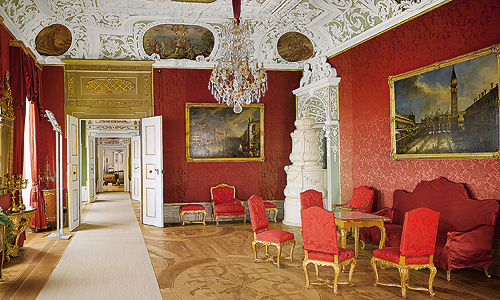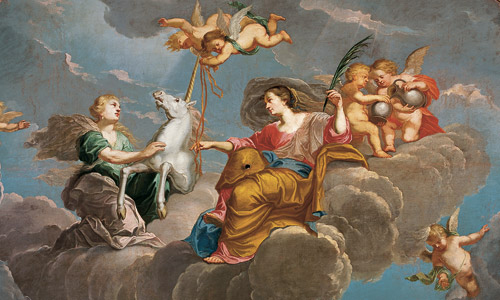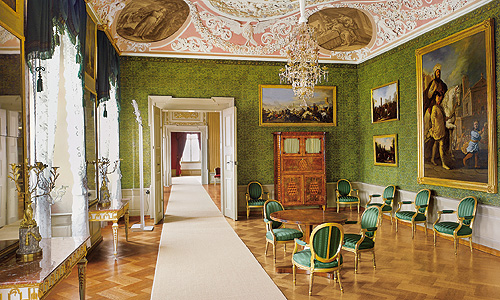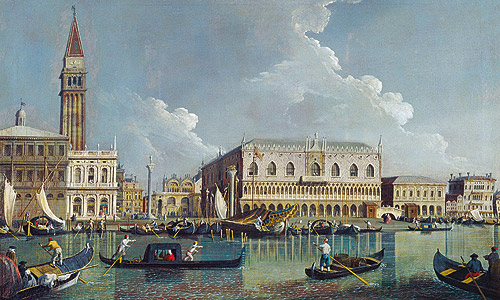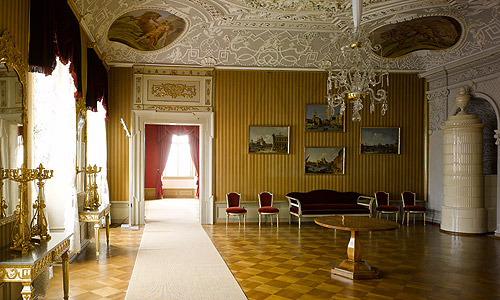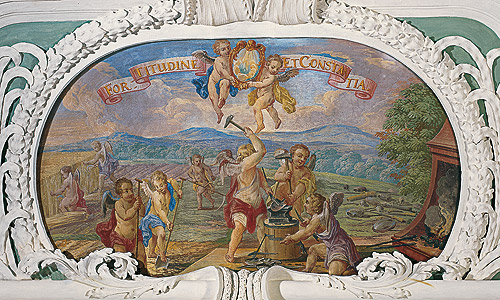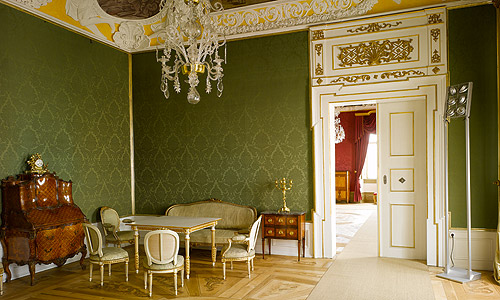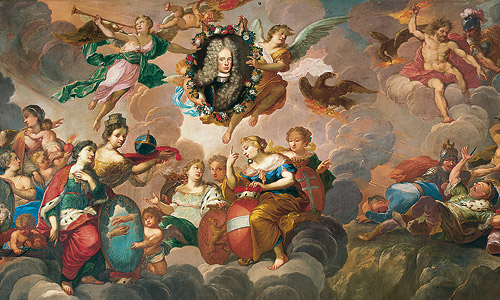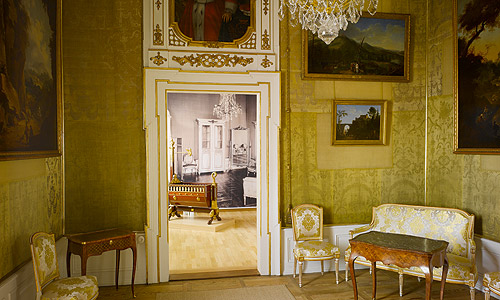 The apartment created next to the Imperial Hall under Elector Lothar Franz von Schönborn was used as a guest apartment for holders of particularly important offices. After the election of Karl VI as emperor in 1711 the decoration proceeded slowly; it was only provisionally completed after 1720 and was altered again from 1730 under Prince-Bishop Friedrich Carl von Schönborn.
Originally the apartment consisted of the Imperial Hall, First Antechamber (dining room), Second Antechamber, Audience Room, Living Room (retirade), Bedroom and Cabinet, and met the ceremonial requirements of the imperial court. With the alterations, the retirade became a bedroom and the original bedroom was divided into a cabinet and closet. The striking stucco-work and ceiling paintings, the fireplace and stove surrounds, doors and sopraportas, some of the dados and the parquet floors are all part of the original decoration.
After the secularization of the prince-bishopric of Bamberg by Bavaria in 1802/03, the new rulers only used the residence occasionally. In around 1900 the suite for Crown Prince Rupprecht and his wife Marie Gabriele von Bayern was altered for the last time. Since little of the Baroque decoration was left after the alterations and this was the last (and most completely preserved) interior from the time of the Bavarian monarchy, it was decided to restore the well-documented appearance of the room as it was »in around 1900« and the work was completed in 2009. As was typical of the time, the interior incorporates late-18th-century elements and contains wall coverings and furniture from this period, most of which were transferred from Munich, combining frugality with legitimation through history.
| top |