General information for visitors
Information / Coronavirus
Due to the current regulation on the protection against COVID-19, all sights of the Bavarian Palace Department are closed at the moment. The regulation currently applies until 14 February 2021.
Information for people with a handicap
The entrance hall of the New Residence (with the cash desk and museum shop) can be reached through a separate barrier-free entrance in the courtyard; a lift and a barrier-free toilet are available.
The Rose Garden is accessible for wheelchairs.
Disabled parking spaces you can find on "Domplatz" (distance c. 100 m). Further information on parking facilities can be found on the website of the city of Bamberg.
Registration for groups
For organizational reasons we would ask groups of 20 or more persons and school classes to register well in advance.
Photographs and videos
Photography and video recording is unfortunately not permitted in the New Residence. Photos and videos may be taken for personal use only on the square in front of the New Residence and in the Rose Garden.
Special permission is required – and there may also be a charge – for all photography and films taken for further use, as well as for the flying of drones /multicopters.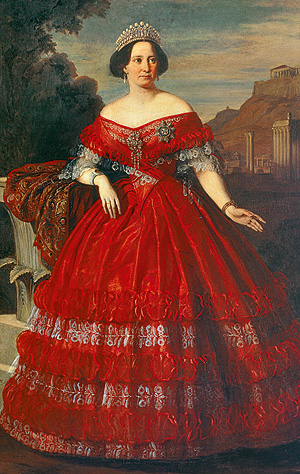 Wi-fi
Free wi-fi is available at "Domplatz", in the New Residence, in the Residence courtyard and in the Rose Garden.
Bulky objects
No large bags, rucksacks or other bulky objects may be taken into the Residence. These may be left at the free lockers (deposit 2 euros).
Dogs
No dogs or other animals may be taken into the New Residence. Unfortunately, we cannot offer supervision for animals brought along. Please keep dogs on an lead in the Rose Garden.
Other
No food and drink may be taken into the museum rooms. Please mute your mobile phone during the guided tour. Bicycles and electric scooters are not allowed in the Rose Garden; please leave them in the Residence courtyard.