New Residence in Bamberg
Imperial Hall and Imperial Apartment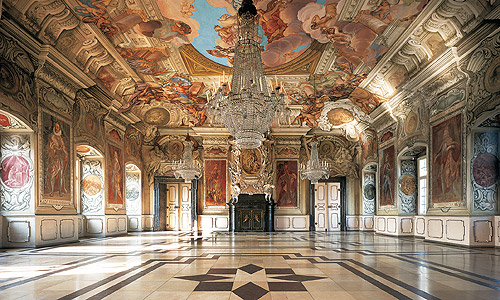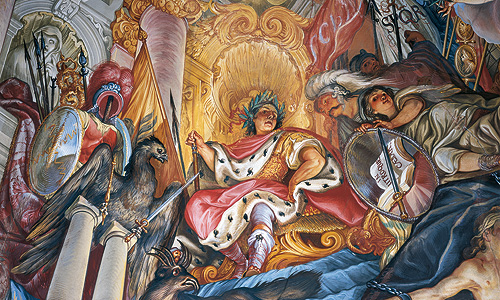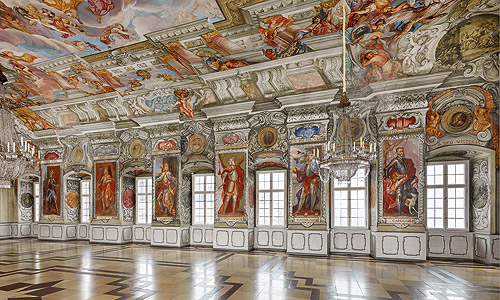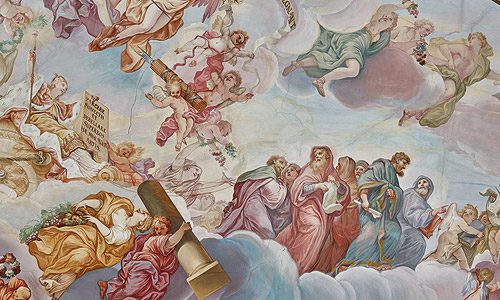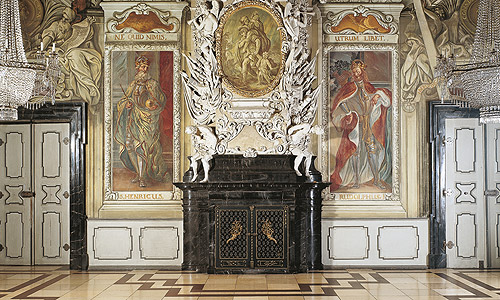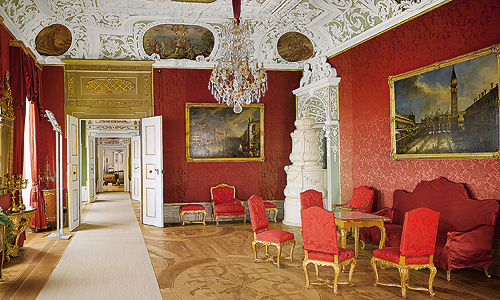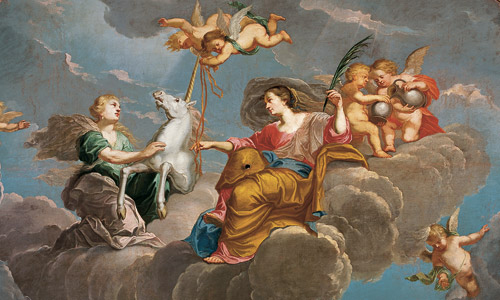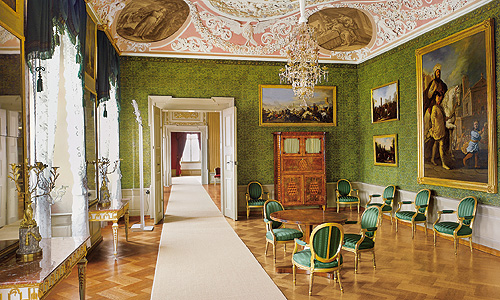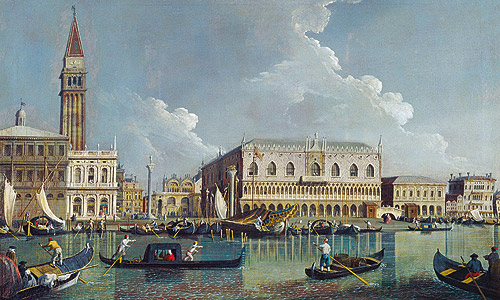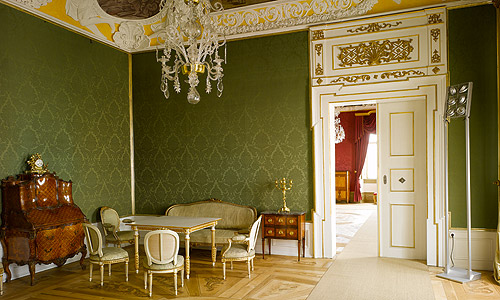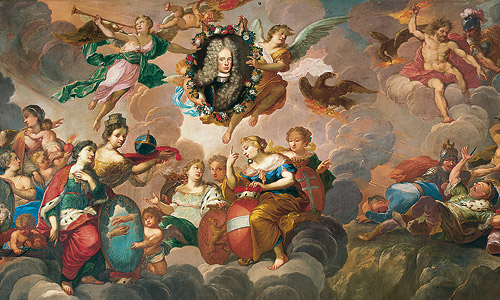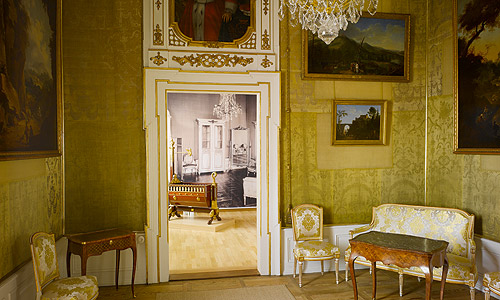 The Imperial Hall, probably the most important work of interior design in the Bamberg New Residence, was painted throughout by Melchior Steidl (1657-1727) from 1707 to 1709. The tremendous effect of this large but low room is created by the ceiling painting which, with its heavenly setting, gives the illusion of height. It depicts the triumphal march of Wisdom as an allegory of good rule.
On the pillars are emperors of the Holy Roman Empire of the German Nation; above them are emperors of ancient Rome. The mottoes and deeds accompanying them allude to the virtues of a ruler and the Catholic faith which it was the emperors' duty to defend. In the corners of the vaulted ceiling are outstanding illustrations of the rarely depicted four monarchies of the world: Assyria-Babylon, Persia, Greece-Macedonia and Rome.
The apartment created next to the Imperial Hall under Elector Lothar Franz von Schönborn (r. 1693-1729) was used as a guest apartment for holders of particularly important offices. After the election of Karl VI as emperor in 1711 the decoration proceeded slowly; it was only provisionally completed after 1720 and was altered again from 1730 under Prince-Bishop Friedrich Carl von Schönborn (r. 1729-1746). Under the Wittelsbachs, the Imperial Apartment was also used for residential purposes, and was occupied for the last time in around 1900 by Crown Prince Rupprecht (1869-1955) and his wife Marie Gabriele (1878-1912). Today it is shown on the basis of contemporary photos as it was when they lived there.