New Residence in Bamberg
The Bamberg Residence today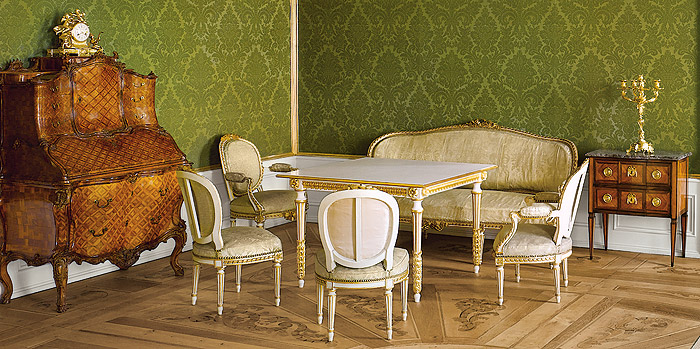 By contrast with the residences in Aschaffenburg, Würzburg and Munich, the New Residence in Bamberg did not suffer any damage during the Second World War. Today visitors to this extensive building with its seventeenth- and eighteenth-century interiors can see art treasures from over four centuries in styles ranging from Late Gothic to Historicism in almost 50 rooms.
Like the Residence in Munich, as a palace museum administered by the Bavarian Palace Administration, the New Residence in Bamberg has one of the richest collections of historical exhibits, including more than 500 pieces of furniture. The Bamberg State Gallery (Old German Gallery and Baroque Gallery) can be visited as part of a tour that also takes in the historical apartments. Since 1965 the New Residence has also housed the State Library of Bamberg.
Restoration of the entire New Residence in Bamberg was begun in 2012. The urgently needed renovation of the roofs and façades and restoration of the Prince-Bishop's Apartments and the Imperial Hall is scheduled for completion in 2020. This will be followed by renovation of the Elector's Apartments.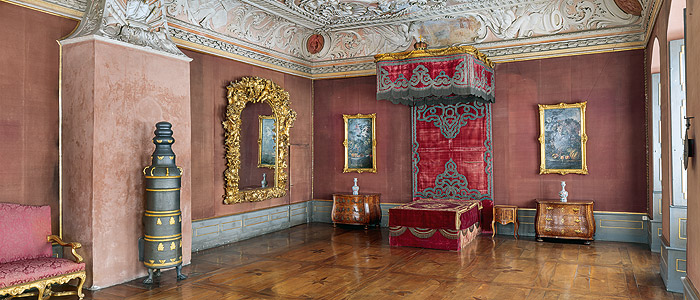 | top |